Currently they are rolling out SSD s in my workplace and the considerable amount of appreciative buzz created around made me very interested in it. The little thing could lessen build time of my code by 80%! Amazing is what my reaction to this would be
What is an SSD?

SSD is a memory unit type called Solid State Drives . These are to replace our conventional Hard Disk Drives. The basic difference between the two is the fact that HDDs have magnetic disks rotating on spindles and the SSDs are built completely out of semiconductors. This would give a more complete explanation.
Why say yes to SSDs?
So you have a Personal machine complete with decent configuration of hardware. A 4Gb RAM, eons of CPU , this should promise decent performance right? But still an IDE , local server and firefox running on your system is enough to make it sluggish. The fact of the matter is that we infact do not perform CPU intensive tasks (translated complex analysis and math) on our personal machines as much as we do disk transfers (use Dreamweaver or such s/w handling large amounts of data). Fetch and write using a magnetic disk is definitely slower as the read write head has to move to the particular disk on your HDD to perform every CRUD operation on your data. But without any moving parts whatsoever an SSD can get read your data almost instantly and write most of the time with same speed too.
Moreover , the absence of rotating motors means less power consumption (ideal for portable machines) . Plus no moving parts equals more robust hardware.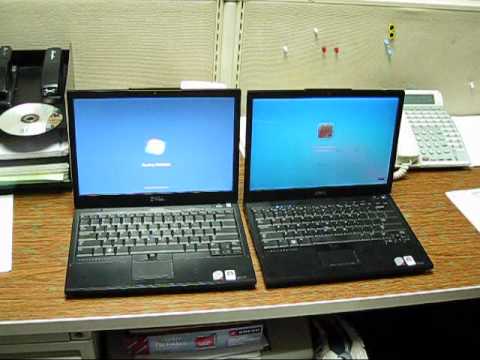 The simple boot of your PC can be so much faster!
Why some are saying no?
The number one reason for low adoption is the price of an SSD. If a hard disk would cost almost as much as the PC itself then indeed some would prefer not to have the extra speed.
Even if you are ready to shell out the extra bucks SSDs did not promise good storage capacities until very recently as PC World shows. Even then 256Gb seems to be the maximum and then you would have to resort to external drives.
They are still not tried and tested and doubts still arise over the claims of power consumption and robustness over long durations.This would be a good place to start.
Doubts still linger but I cant wait to try them out on my own and give a first hand perspective.
If you are looking to buy one then you can start looking from here.
And if you are already using one then please do share your experience.